Here's to another year of chunky boots! We love them for being so comfortable, but also for making us look like rockstars on a Balenciaga catwalk.
Chunky boots come one more year to show us that fashion is attitude and that we need them to create incredible looks with them. Many fashion lovers know this, and the coolest thing is that your age or size doesn't matter, there are different styles of chunky boots ideal for any body type.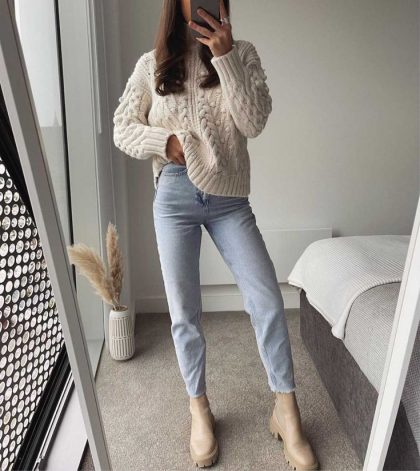 The secret to combining boots is choosing the right outfit to take advantage of our figure. This season, beige chunky boots will undoubtedly dominate, and although we love them in all shades, beige ones are undoubtedly the favorites of our beloved Andy Benavides.
The blogger took this style of boots to another level, Andy has become a fashion institution. And that is why today we are inspired by the mom blogger's look.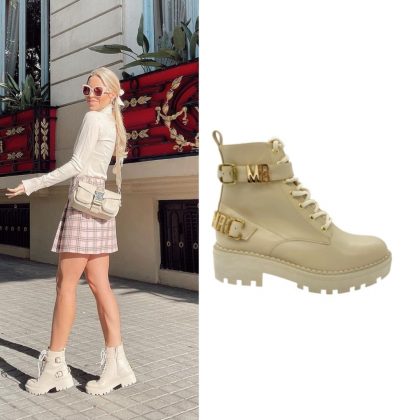 The boots are from Elán, a Mexican shoe brand that will conquer your senses. The boots cost less than a thousand pesos and you can even personalize them with your name.
The blogger wore this look on her recent visit to Barcelona. If you want to be inspired by her look, you only need a checkered printed mini skirt, a cardigan and finally your chunky boots, preferably non-combat ones, if you don't have them yet, get them at Elán.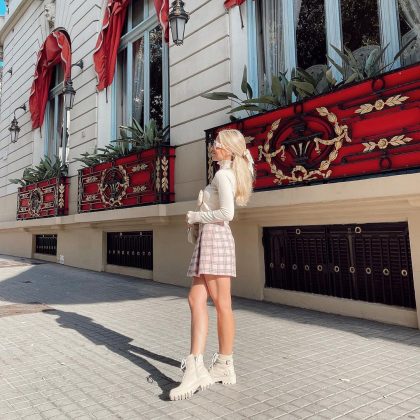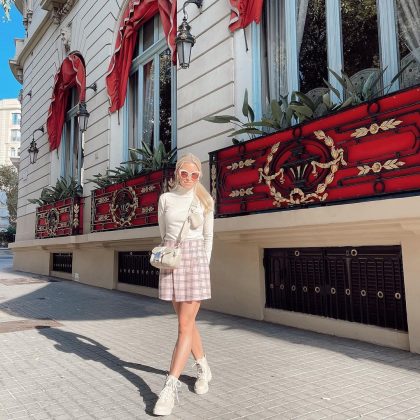 https://www.estilodf.tv/las-botas-chunky-beige-son-las-que-debes-llevar-en-otono/